Terms of Trade
Payment
Healthy Head accept online payments with:
Visa, Visa / Dankort, Visa Electron, Master Card, Master Card Debit, JCB, American Express, Viabill and MobilePay.

Payment will only be withdrawn from your account when the physical product is shipped. All prices on the home page are in your choice of currency, including VAT Healthy Head uses a secure payment server that encrypts all information with SSL protocol, which means that your data is secure and cannot be read by other outsiders. The Healthy Head website also uses encryption with SSL protocol so that your data is protected.
Delivery
When ordering with PostNord before 4 pm Danish time (3 pm UK time) the package is sent the same day.
When ordering with GLS before 11 am UK time, the package is sent the same day.
This does not apply to items stated to be order items.
Delivery time and shipping price are as follows: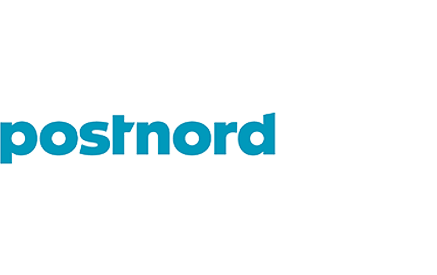 1-2 days with PostNord Collect – 39 kr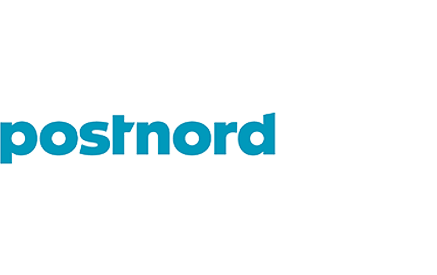 1-2 week daysWith PostNord Home – private delivery – 65 kr

1-2 week days with GLS Pakkeshop – 45 kr
Right of withdrawal
There is a 14-day full right of return on items purchased on the webshop. The cancellation period expires 14 days after you have received your item. If the order is divided into several shipments, the deadline will run from the day you received the last item on the order. Requests for cancellation must be notified no later than 14 days after receipt of the order, and we must have received the item no later than 14 days after we have been informed of your use of the right of withdrawal. Requests for the use of the right of withdrawal must be sent by email: info@healthyhead.dk. The notice must clearly state your wish to exercise the right of withdrawal.
Extended right of withdrawal, Christmas
All orders placed in November and December any year can be exchanged until February 1st.
Return
Upon return, the item is to be sent to:
Healthy Head
ATT: Right of withdrawal
Langenæs allé 38, 5 TV
8000 Aarhus C, Denmark
Phone: (+45)42150410 – (+45)26835107
You will bear any return costs yourself.
Item condition at return:
At Healthy Head, we put great emphasis on the goods sold being untouched for both health protection and hygiene reasons. Therefore, you lose your right of withdrawal if you open or indeed break the seal on items that are not suitable for return for health protection and hygiene reasons.
Right of complaint
Your purchase is of course covered by the Purchase Act. This means that you can either have a defective item exchanged, get your money back or get a reduction in the price, depending on the specific situation. It is, of course, a requirement that the complaint is justified and that the defect has not arisen as a result of incorrect use or other damaging behavior. Always save the original packaging so that you do not lose the right to compensation.
Complaints regarding defects and defects must be notified to Healthy Head within a reasonable time after receipt of the goods. We consider a maximum of two months reasonable, unless otherwise agreed. We reimburse reasonable shipping costs in connection with complaints.
When compaining, the product is shipped to:
Healthy Head
ATT: Right of complaint
Langenæs allé 38, 5 TV
8000 Aarhus C, Denmark
In addition, you should send an email to info@healthyhead.dk, where you state that you want to return the item.
Privacy policy
We do not resell personal informations and do not pass it on to others; they are only registered in our customer directory and accounting systems. In order for you to enter into an agreement with Healthy Head, we need the following information:
Name
Address
Phone number
E-mail adress
We make the registration of your personal information solely for the purposes of being able to deliver the item to you as well as bookkeeping. The personal information is registered with Healthy Head and stored for up to five years, after which the information is deleted. 215 / 5000 Oversættelsesresultater When personal information is collected via our website, we ensure that it is always done by giving your express consent, so that you are informed of exactly what information is collected and why. Healthy Head employees have access to the information recorded about you. The data managers in Healthy Head are: Mikelis Eglitis & Emil Saugmann Kristensen. We do not store and transmit customer information encrypted. As a registered person with Healthy Head, you always have the right to object to the registration. You also have the right to full insight into what information is registered about you. You have these rights according to the Personal Data Act and inquiries in connection with this are directed to info@healthyhead.dk.
In order to offer you Klarna's payment options, parts of your personal information will be sent to Klarna, this being contact information and order details. We pass on this information so that Klarna can assess whether you meet the conditions for using their payment options as well as to tailor the best payment option for you. 79 / 5000 Oversættelsesresultater Your personal information is processed in accordance with the Personal Data Act and Klarna's privacy policy.
Cookies
At healthyhead.dk, cookies are used for the purpose of optimizing the website and its functionality, and thus making the visit as easy as possible for you. You can delete cookies from your computer at any given time.
Log-statistics
We use log statistics on healthyhead.dk, which means that a statistics system collects information that can give a statistical picture of how many visitors we have, where they come from and where on the website they left, etc. The log statistics are used solely for the purpose of optimizing HealthyHead's website.
Opportunity to appeal
If there is something that you are dissatisfied with, we would very much like you to call us on +45 42 15 04 10 or send an e-mail to info@healthyhead.dk, so we can find a solution together. If you would like to complain to the authorities, please contact:
The Danish Competition and Consumer Authority
Carl Jacobsens Vej 35
2500 Valby
www.forbrug.dk
For EU citizens outside the EU, complaints should be sent via the EU Commission's online complaint platform. ec.europa.euIn the event of a complaint, please state our email address : info@healthyhead.dk as well as the website you bought the item on.
Contact
Healthy Head I/S
Langenæs allé 38 5. tv.
8000 Aarhus C, Denmark
Phone: (+45)42150410 – (+45)26835107
CVR: 38403729